| CPU | CPU Speed | RAM | Storage | Bandwidth | Price | |
| --- | --- | --- | --- | --- | --- | --- |
| Intel Xeon w3550 | 4 x 3.06 GHZ +HT | 12 GB (DDR4) | 2 x 500 GB SATA | Unlimited | $12.00 | Order Now |
| Intel Xeon w3550 | 4 x 3.06 GHZ +HT | 12 GB (DDR4) | 2 x 500 GB SATA | Unlimited | $12.00 | Order Now |
| Intel Xeon w3550 | 4 x 3.06 GHZ +HT | 12 GB (DDR4) | 2 x 500 GB SATA | Unlimited | $12.00 | Order Now |
| Intel Xeon w3550 | 4 x 3.06 GHZ +HT | 12 GB (DDR4) | 2 x 500 GB SATA | Unlimited | $12.00 | Order Now |
| Intel Xeon w3550 | 4 x 3.06 GHZ +HT | 12 GB (DDR4) | 2 x 500 GB SATA | Unlimited | $12.00 | Order Now |
| CPU | CPU Speed | RAM | Storage | Bandwidth | Price | |
| --- | --- | --- | --- | --- | --- | --- |
| Intel Xeon w3550 | 4 x 3.06 GHZ +HT | 12 GB (DDR4) | 2 x 500 GB SATA | Unlimited | $12.00 | Order Now |
| Intel Xeon w3550 | 4 x 3.06 GHZ +HT | 12 GB (DDR4) | 2 x 500 GB SATA | Unlimited | $12.00 | Order Now |
| Intel Xeon w3550 | 4 x 3.06 GHZ +HT | 12 GB (DDR4) | 2 x 500 GB SATA | Unlimited | $12.00 | Order Now |
| Intel Xeon w3550 | 4 x 3.06 GHZ +HT | 12 GB (DDR4) | 2 x 500 GB SATA | Unlimited | $12.00 | Order Now |
| Intel Xeon w3550 | 4 x 3.06 GHZ +HT | 12 GB (DDR4) | 2 x 500 GB SATA | Unlimited | $12.00 | Order Now |
Why Choose Dignity Host?
Get the ultimate in power and control with our
dedicated hosting!
WE GUARANTEE THE BEST OPERATING SYSTEM THAT PROVIDES APPLICATIONS TO BE UP QUICKER AND RUNNING FASTER.
One of the factors in choosing a dedicated hosting solution is the freedom to have your own choice of the operating system. The applications you need for your business may require a specific type of operating system, such as a Windows Server OS or one of the different Linux distributions. In some circumstances, the software you run may only be compatible with a legacy OS version. Make sure that the provider you go with enables you to run the OS you need.
WE GUARANTEE THE BEST SERVER THAT PROVIDES APPLICATIONS TO RUN QUICKER AND RUNNING FASTER.
It's not just the choice of the operating system that is important. Another key requirement is the ability to have total control over your server so that you can configure it to meet your needs. You may, for example, need full root SSH / RDP root access.
WE GUARANTEE THE HIGH AVAILABILITY THAT PROVIDES APPLICATIONS TO RUN QUICKER AND RUNNING FASTER.
If your server runs critical applications, you cannot afford for it to go offline. The consequences could be disastrous. This is why it is essential that you choose a host that can guarantee high availability – i.e., that your server will stay online for 99.95% of the time or higher. If this is not good enough for you, here at eUKhost we can offer 100% uptime, guaranteed by SLA. This is because our N+1 datacentre model means we have a redundant backup of everything waiting to take over if a failure happens.
Frequently Asked Questions
With dedicated web hosting, you're renting a physical server dedicated to your website, and your website only. A dedicated server is much faster than shared hosting because you're not sharing resources like bandwidth or storage with other websites hosted on the same server.
If you're looking for the ultimate in control, flexibility, and security, a dedicated server will provide you and your site visitors with the best experience. No more bandwidth issues, configuration limits, or shared IP addresses.
A gaming server is a dedicated server used for online games such as World of Warcraft or Minecraft. The benefit of a dedicated server for gaming is that your server is often more stable than the game client itself, which is impacted by multiple players and resources. For a smooth gaming experience that you control, a dedicated server is a way to go.
If you want to set up a custom environment, our team can help. Call us at (+1) 512 793-8339 to discuss your needs.
SSD provides twice as much speed over HDD in I/O Benchmarking tests. Here's how:
"Like a memory stick, there are no moving parts to an SSD. Rather, information is stored in microchips. Conversely, a hard disk drive uses a mechanical arm with a read/write head to move around and read information from the right location on a storage platter. This difference is what makes SSD so much faster."
SSD vs HDD | StorageReview.com - Storage Reviews
www.storagereview.com/ssd_vs_hdd
Our Dedicated Features
Get the best from your server with high-powered dedicated hosting. We'll help get you there, with root access and SSD or HDD drives on top-of-the-line bare metal servers.
Website
Backups
Every file, folder, and database in your site is always safe, protected and available. Website Backup works with any hosting provider.
Secure
Website
Powerful protection against the worst threats. Most site owners aren't aware of all these different threats, but we are — and we protect your site.
Advanced Functionality
Host unlimited domains, create unlimited sub-domains, email addresses, databases, FTP accounts, and private nameservers with our easily managed VPS hosting.
24/7/365
Live Support
We are here for you 24/7/365 via phone and live chat to assist with any questions you may have regarding your Dedicated Server hosting plan.
Here's What Our Customer Have Been Sayings About Us
The Customer Is Our Priority At Dignity Host
I have to say I`m constantly impressed with the customer service I receive at Dignity Host. Chat is my favorite feature. Dignity Host Team helped me out today in no time flat. Just wanted to show my appreciation. Keep up the great work!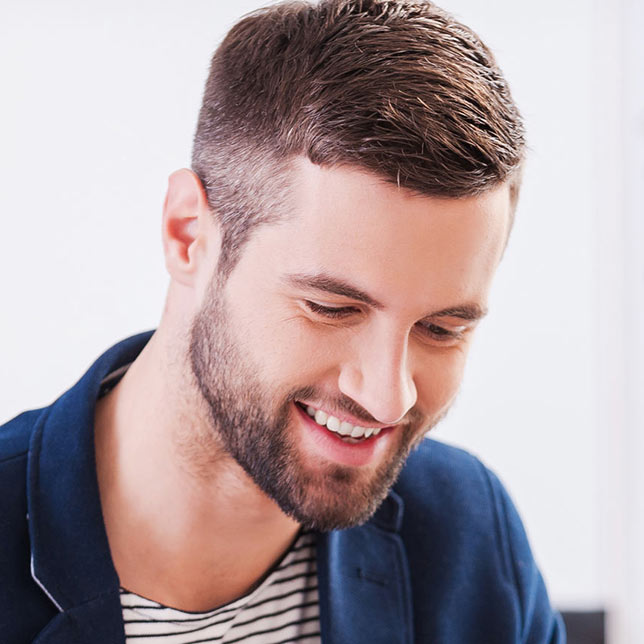 Inverness McKenzie
Designer
Dignity Host Team did a wonderful job in helping me with my questions and getting me started with WordPress. It was a pleasure having him as a consultant. I hope all of your consultants are as pleasant and helpful as he was.